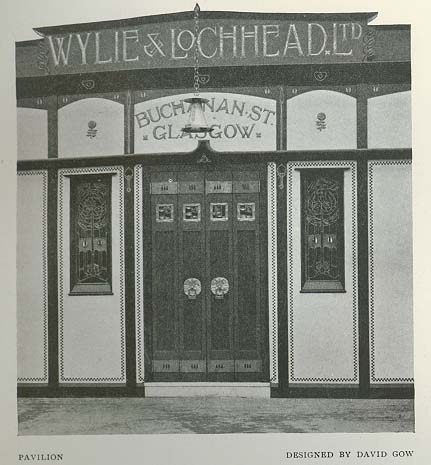 The Wylie and Lochhead Pavillion, designed by David Gow: Generally speaking the arrangement and disposition of the buildings in the grounds present a crowded and unsymmetrical appearance, largely due, no doubt, to the unexpected demands made upon the limited space at the disposal of the executive by firms and nationalities desiring to be represented (page 47)
Source:
'Glasgow International Exhibition' in Studio Vol. 23 1901: Sp Coll P.A.A. f197
Wash-stand and Chair designed by G. Logan and exhibited by Messrs. Wylie and Lochhead: The bedroom, designed by Mr. George Logan, has an especial charm in the manner in which the colour is managed ... The lines of the furniture, like those of the room itself, are dignified without any restlessness, simple in form, and admirably adapted to the purpose of a combined boudoir and bedroom.
---
Permissions in this forum:
You
cannot
reply to topics in this forum