La Maison Moderne - 1899 - 1904
82, rue des Petits Champs
Paris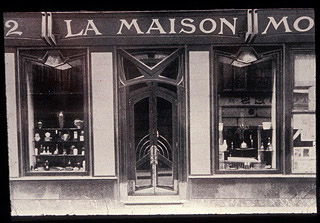 La Maison Moderne in Paris, opened in September, 1899; it was seemingly designed to cater to a younger clientele than was Bing' s shop, L'Art Nouveau.
Founder:
Julius Meier-Graefe (DE) 1867 - 1935
The interior and the facade of La Maison Moderne were designed by Henry van de Velde (BE).
Artists working for La Maison Moderne:
- Henry van de Velde (Furniture)
- Manuel Orazi (Posters / Illustrations)
- Maurice Dufrene (Furniture)
- Felix Aubert (Furniture - Member of Les Cinq)
- Maurice Biais (Posters)
- Abel Landry (Furniture)
- Paul Follot (Furniture)
- Pierre Selmersheim (Furniture)
- Blanche Ory-Robin (Tapestry Designer / Embroiderer)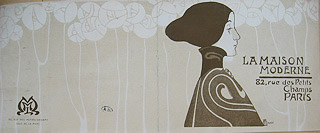 La Maison Moderne closed 1 month after the Maison de l'Art Nouveau (Samuel Bing) was sold to Majorelle Freres.
Source:
Nineteenth-Century Art Worldwide
, etc.
Posters shown made by Manuel Orazi (IT).
---
Permissions in this forum:
You
cannot
reply to topics in this forum