For all the owners of Emile GALLÉ furniture researching an item has become easier since the sale of studies of furniture by Sotheby's Monaco.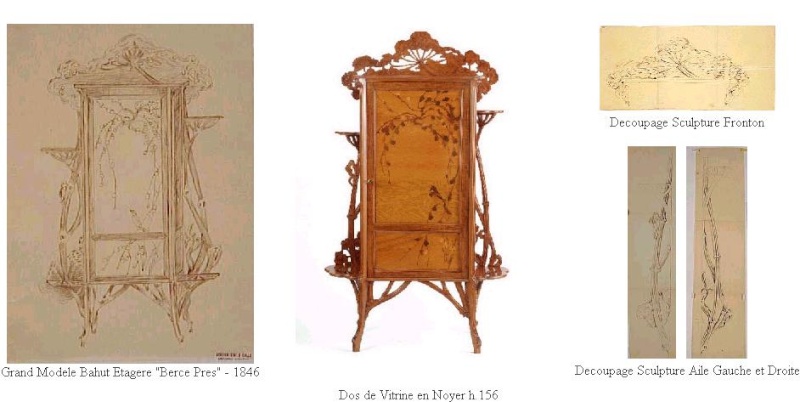 Also photos of Emile GALLÉ furniture are available in several archives/ musea.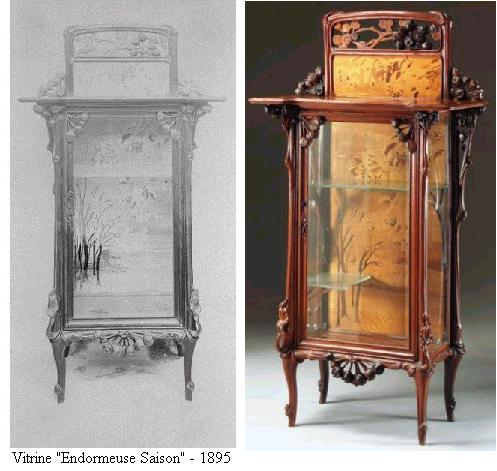 QUOTE
sur le montage, b. à l'encre : "Endormeuse saison" vitrine d'après la fructification du Lierre (1901)
sur le montage, paraphe ? : Dans le cas ou Monsieur Jules Conte désirerait faire une planche hors série de ce meuble, il faudrait en faire une photographie plus grande. Le meuble est à Paris chez moi, 12 rue ...... Il faudrait m'en envoyer une bonne photographie que je retoucherais ....
sur le montage, cachet b.d. : Atelier d'Emile Gallé N°10 NANCY Modèle et décor déposés
UNQUOTE
Posters of some of these studies can be bought on the Internet and some of the archives/museau are willing to help researchers with identifying furniture.
If you need any help finding the correct archives / museau to research you item please let me know and I will do my upmost to help you start your research.
,
Stella
Similar topics
---
Permissions in this forum:
You
cannot
reply to topics in this forum