Louis MAJORELLE 1859-1916
Collecting information about the furniture designs of Louis MAJORELLE offers a great challenge.
Everytime you think you allready have an image of a piece of furniture you need to look for small or even complete adaptations in the design.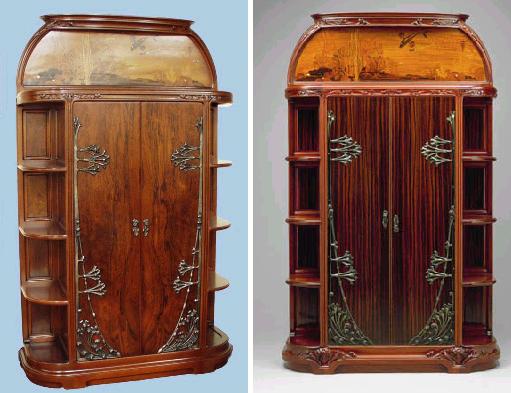 Most likely customers could request an adaptation in the existing design so the furniture would match the interior of their homes or would be more functional for the customer.
On the other side it would have been a shame to use a design of marquetery/ inlay in only 1 type of furniture.
Another advantage of using a same design would have been that parts could allready be pre-produced, which would mean a better time management.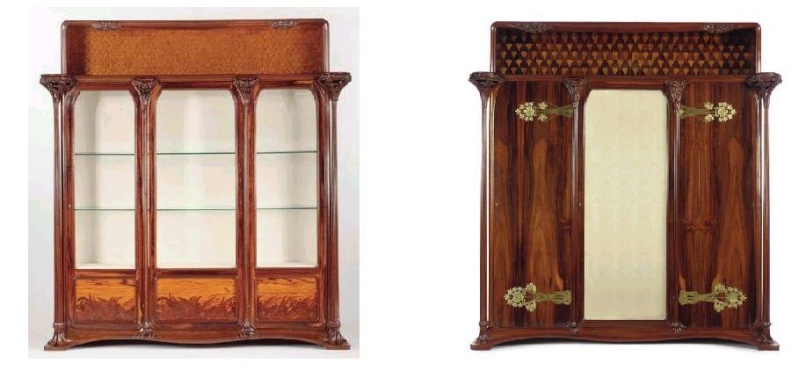 I have also found other designers like Edouard Diot, Selmersheim & Plumet, Emile Gallé, etc. who have re-used their designs. Below an example of Selmersheim & Plumet.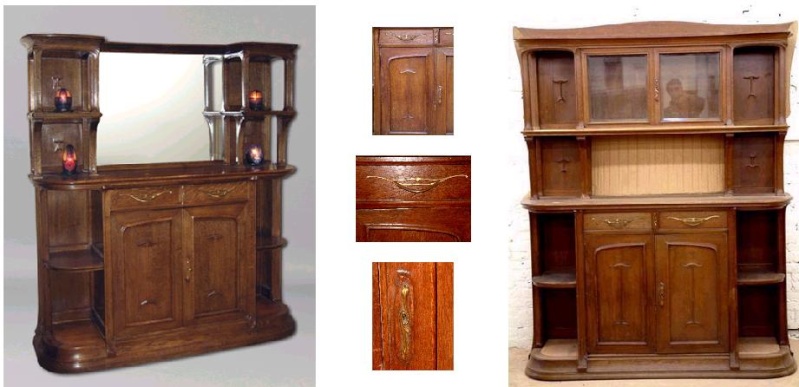 If you have any examples please feel free to post them as I am very curious to see what you have found!
Have fun identifying the differences between the furniture examples I have posted!
LOL,
Stella
---
Permissions in this forum:
You
cannot
reply to topics in this forum